Digital healthcare is transforming the way we treat patients and develop cures – from artificial intelligence to remote patient monitoring and interactive telemedicine services.
Find out more about our award-winning eHealth policy
eHealth
A packaged policy tailored to the unique risk profile of companies operating at the intersection of healthcare and technology.
Key features
Bodily injury arising from cyber events and system outages
Technology E&O
Automatic coverage for physicians and medical practitioners
Cyber and privacy
CFC were first to develop a policy which addresses the digital health industry's unique risk profile
Companies operating in this space often bridge both the healthcare and technology sectors, so they are open to a wide range of emerging and traditional risks. Here are the sub-sectors:
Telemedicine
Telemedicine and telehealth uses technology to deliver care at a distance. A clinician in one location is able to provide care to a patient who may be located the other side of the country.

Traditional bodily injury coverage triggers have become outdated and are no longer sufficient due to the global rise of technology within healthcare.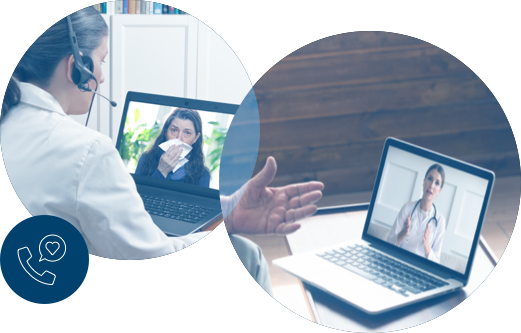 mHealth
mHealth, also known as mobile health, is the practice of medicine supported by mobile phones, tablets and personal digital assistants.

Reliance on technology for applications can lead to fundamental issues. Mobile apps can lack published clinical trials which are conducted to prove systems are safe, virtual decision making can depend on the quality of an image or video, and crucial patient signs or symptoms are not missed or advice given too late.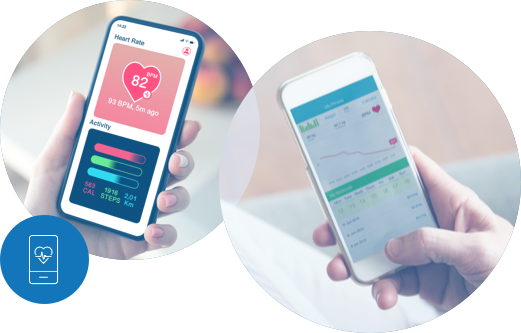 Artificial intelligence
Artificial intelligence (AI) is now being used to more effectively triage patient conditions, most commonly diagnosing basic illnesses via a chatbot function, however, the way in which a patient describes their symptoms can leave them confused or undiagnosed.

Many existing E&O policies aren't adapting to new treatment provisions fast enough, leaving healthcare providers exposed to new risks.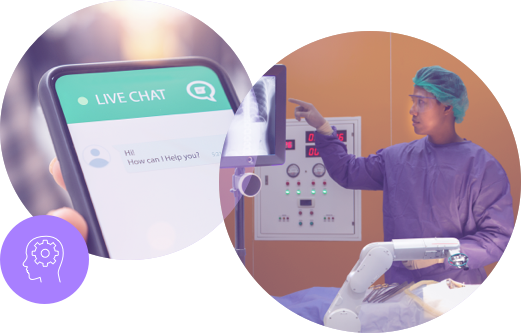 Remote patient monitoring
Remote patient monitoring enables the monitoring of patients outside of conventional clinical settings. It will enable healthcare resources to be handled more effectively and alleviate pressure on the healthcare system.

However there are challenges with data security and accuracy, real time access to data, and the cost of the devices used.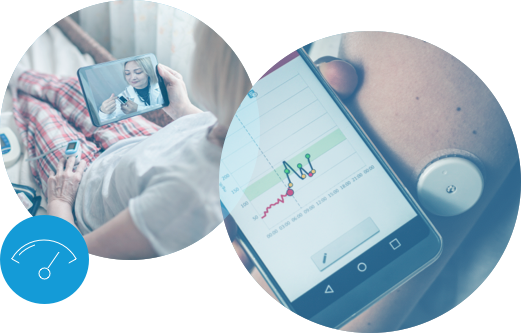 What does CFC's eHealth policy cover?
Bodily injury arising from healthcare services, technology activities, cyber events and system outages
Technology errors and omissions
Products failing to perform
Cyber and privacy tailored to address digital healthcare companies' specific cyber exposures 
General liability, employers' liability and legal expenses
Intellectual property rights and infringement cover
Worldwide jurisdiction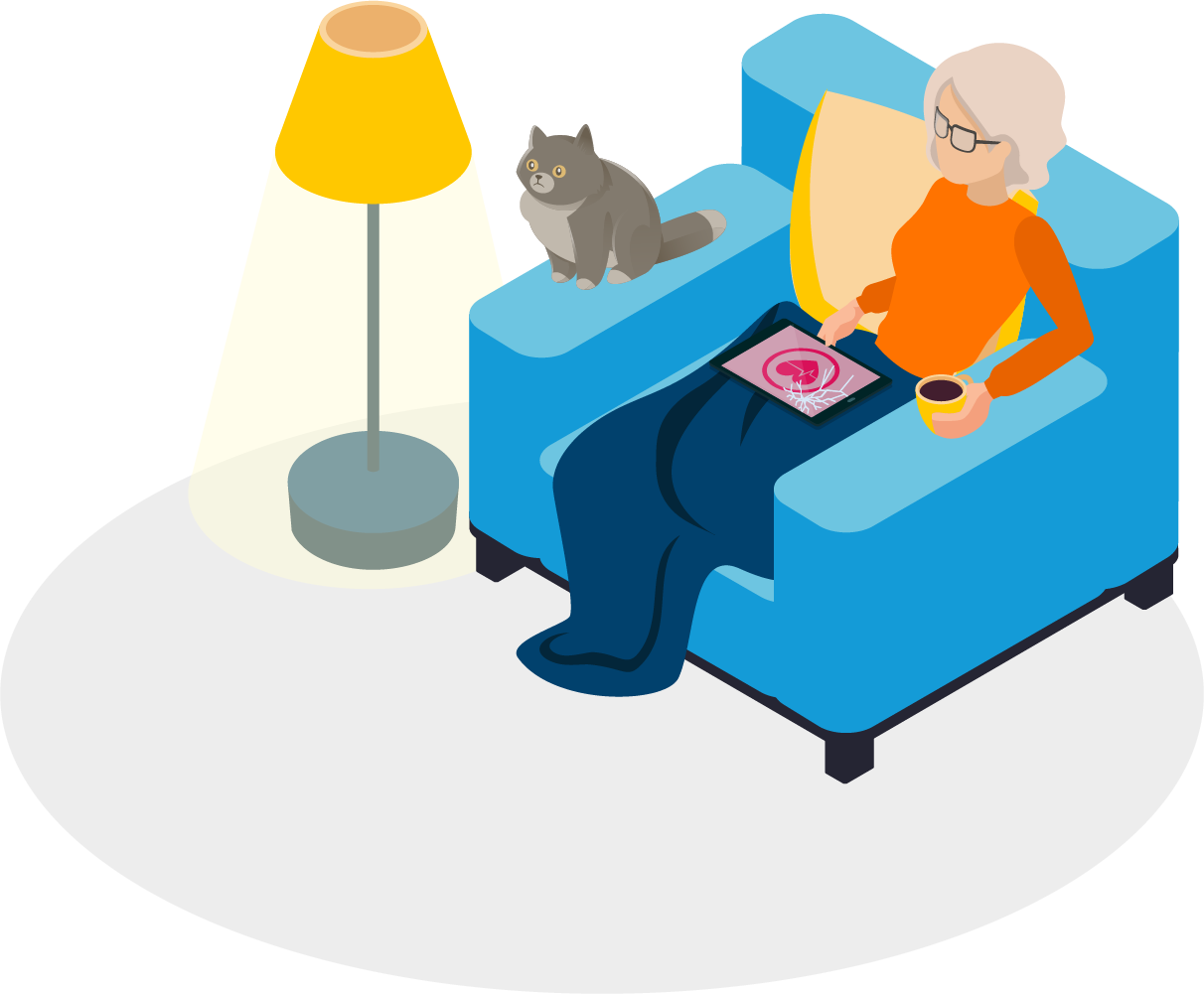 FAQs
What is the difference between eHealth and digital health?
The terms eHealth and digital health are often used interchangeably, however they are encompassing terms for different aspects of virtual and technologically driven healthcare. While eHealth primarily refers to the use of communication technologies for healthcare purposes, digital health is a term for the transformation and adaptation of technology for healthcare challenges.
Why do companies need digital health insurance?
Traditional E&O insurance has consistently fallen short on offering adequate protection for healthcare providers, failing to keep pace with the evolution of technology for healthcare purposes. Digital health insurance offers cover that directly addresses the requirements of the healthcare industry in their use of technology and digital devices. Offering cover in the event of system disruptions, bodily harm due to healthcare device failure and other risks specifically associated with digital health.
What is a digital health company?
Any business that provides or utilizes digital healthcare technologies as part of their day-to-day activities can be considered a digital health company. This term is not limited to medical practices, and can encompass wellbeing clinics and labs.
What are the risks that digital healthcare services face?
Handling high volumes of sensitive information on a daily basis has solidified healthcare organisations as a primary target for cyber criminals in recent years. Digital healthcare services are at even greater risk of cyber attacks due to their increased reliance on technology services for day-to-day practices. The primary risks facing digital healthcare services can include; malware, ransomware, Phishing attacks, as well as non-malicious risks such as failure of healthcare devices, system disruptions and patient injury from faulty or malfunctioning devices.
What happens when a digital health business has a claim?
What are digital health solutions?
As technology continues to advance, digital health solutions are also evolving and changing. Many digital health solutions now include wearable healthcare and monitoring smart devices, mHealth (mobile health) support, virtual patient diagnosis using artificial intelligence and virtual consultations.
What is digital health and why does it matter?
Digital healthcare is rapidly reshaping the way that healthcare providers are able to diagnose, treat and monitor patients. Digital healthcare encompasses a variety of technological solutions used to treat and support patents such as AI diagnosis, wearable health devices and virtual consultations. Digital health is offering more accessible healthcare and more efficient treatment and support. With advancements in digital healthcare occurring every day, it is set to revolutionize the way that healthcare professionals can treat patients and offer greater support for those struggling with illness.