Healthcare
A unique modular policy package, combining all the relevant exposures faced by multifaceted organizations, as well as comprehensive coverage for health practitioners.
Key features
Cyber & privacy
Reputation and brand protection cover
Sexual misconduct & physical abuse liability
Professional liability
eHealth
A packaged policy tailored to the unique risk profile of companies operating at the intersection of healthcare and technology.
Key features
Bodily injury arising from cyber events and system outages
Technology E&O
Automatic coverage for physicians and medical practitioners
Cyber and privacy
Digital innovation is set to transform the face of healthcare across the world, and this fast-paced industry is ever-changing and 
evolving
.
Ground-breaking new ideas and tools have the potential to offer patients faster, more easily accessible and efficient care, which can only improve the healthcare system as a whole. While there will undeniably be obstacles to overcome, the future of healthcare is bright.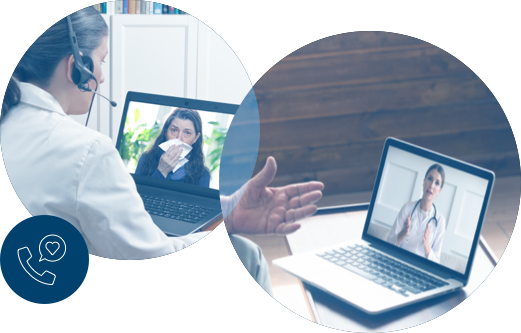 FAQs
Where can I find out more about your eHealth policy?