Behind the scenes at CFC Summit 2021
Ryan Jones, Director of CFC Insight and beer connoisseur is not the only one who has a bag full of secret recipes. CFC's very own marketing team also has some little-known tricks up our sleeves. Want to know what went on behind the scenes at CFC Summit 2021? Keep scrolling!
We just concluded CFC Summit 2021 last week and wow, what a blast we had! Over 1,800 broker partners and industry journalists joined us for an action-packed program of entertainment, learning and most importantly, CFC fun!
We believe sharing is caring, so here's the big reveal of how we brought Summit to life with just a little sprinkle of green screen magic! 🎩🐇✨
Building a virtual event like no other
Since the pandemic we've all been bombarded with hundreds of online events. As a team, we knew we were up against the dreaded buzzwords of 'webinar fatigue' and 'zoomed-out', so it was really important for us to put together a show that stands out from the rest.
After months of brainstorming, we finally landed on a concept we were all happy with. Summit was going to take place in a fully virtual industrial building with a 10-meter wrap around stage, complete with a curved LED display hanging impressively from the ceiling. This was the perfect setting for CFC's very own va-va-voom 'MTV' style show…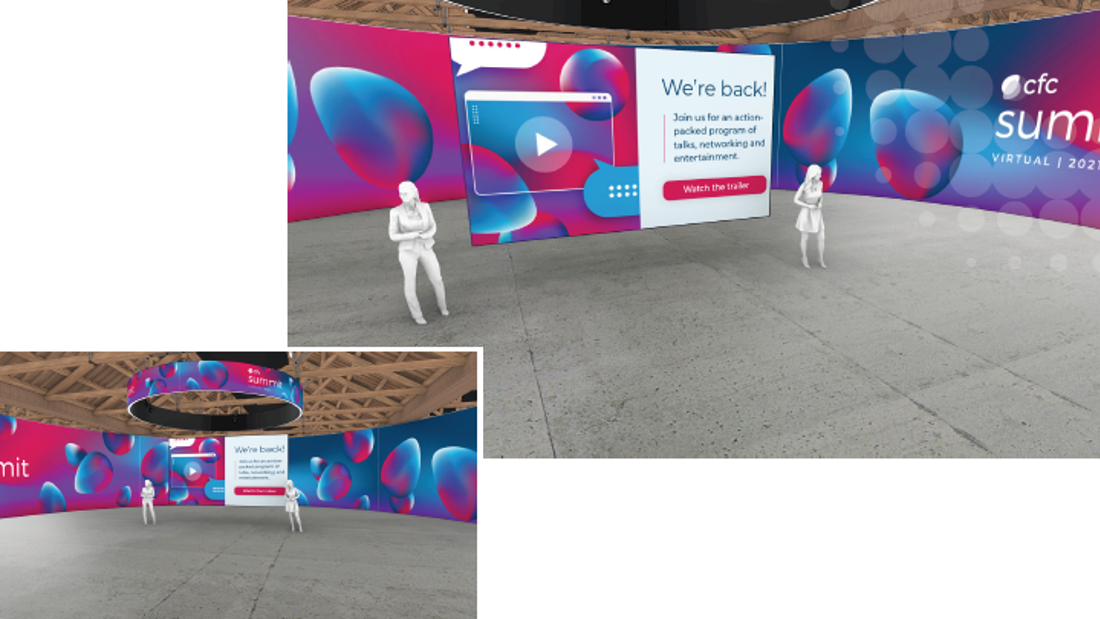 From script to screen
Going from script to screen was no easy feat. Even though our speakers are all seasoned pros, imagine presenting with no outbursts of laughter, dramatic gasping, or reactions of any kind…how did they manage to stay engaging? Practice. Lots of it.
Believe it or not, the brilliant end result which you saw on screen was a by-product of hours of practice in front of a teleprompter set up on a makeshift stage inside our 8th floor boardroom. Forget about CPE points, all of our speakers deserve to be awarded a certificate for TV presenting!
Thanks to MC Pat (who we're sure is now in popular demand for hosting jobs) and remote broadcasting technology, we were able to seamlessly weave in speakers from all around the world into our program, delivering a truly global show for our audience.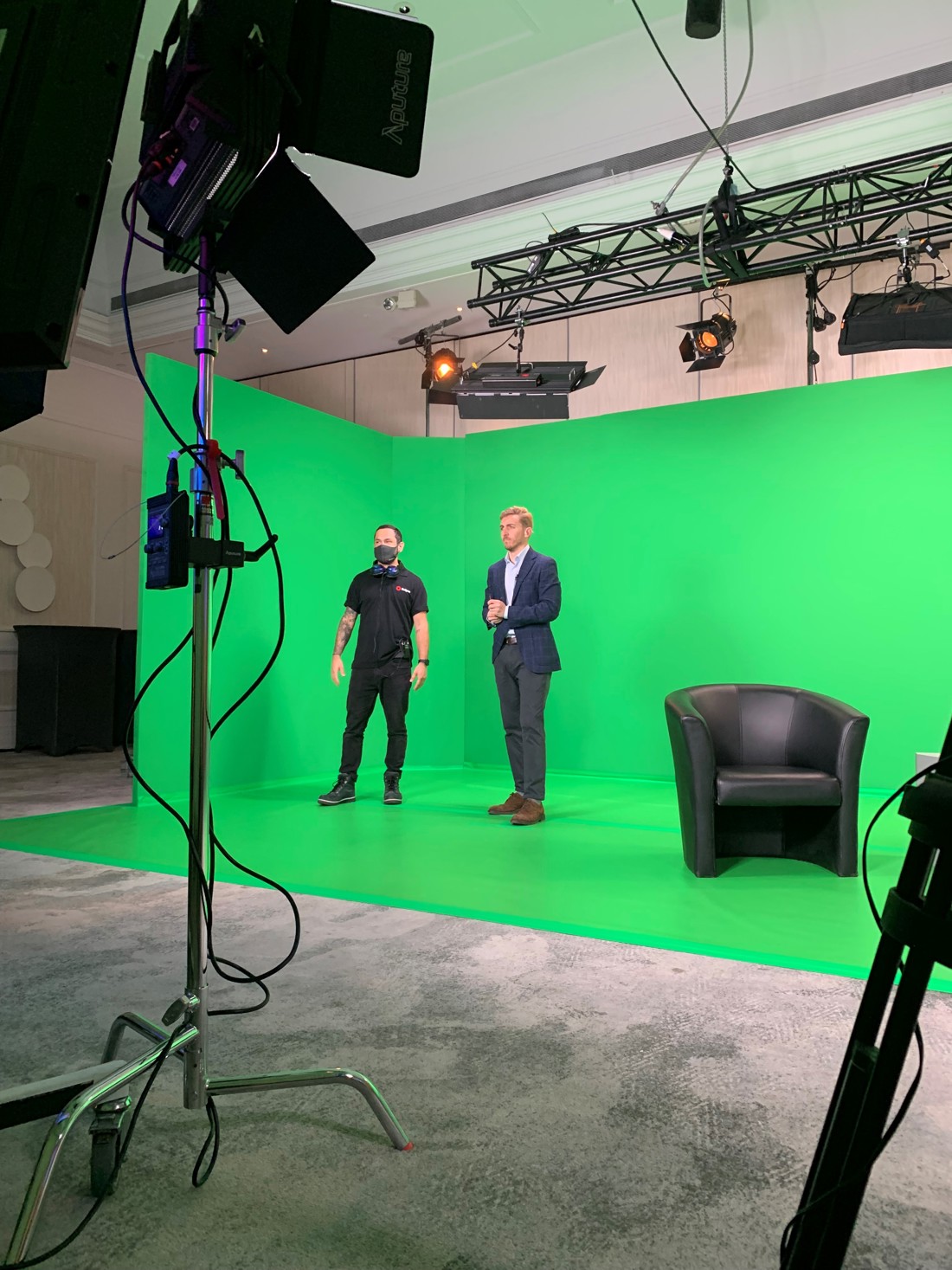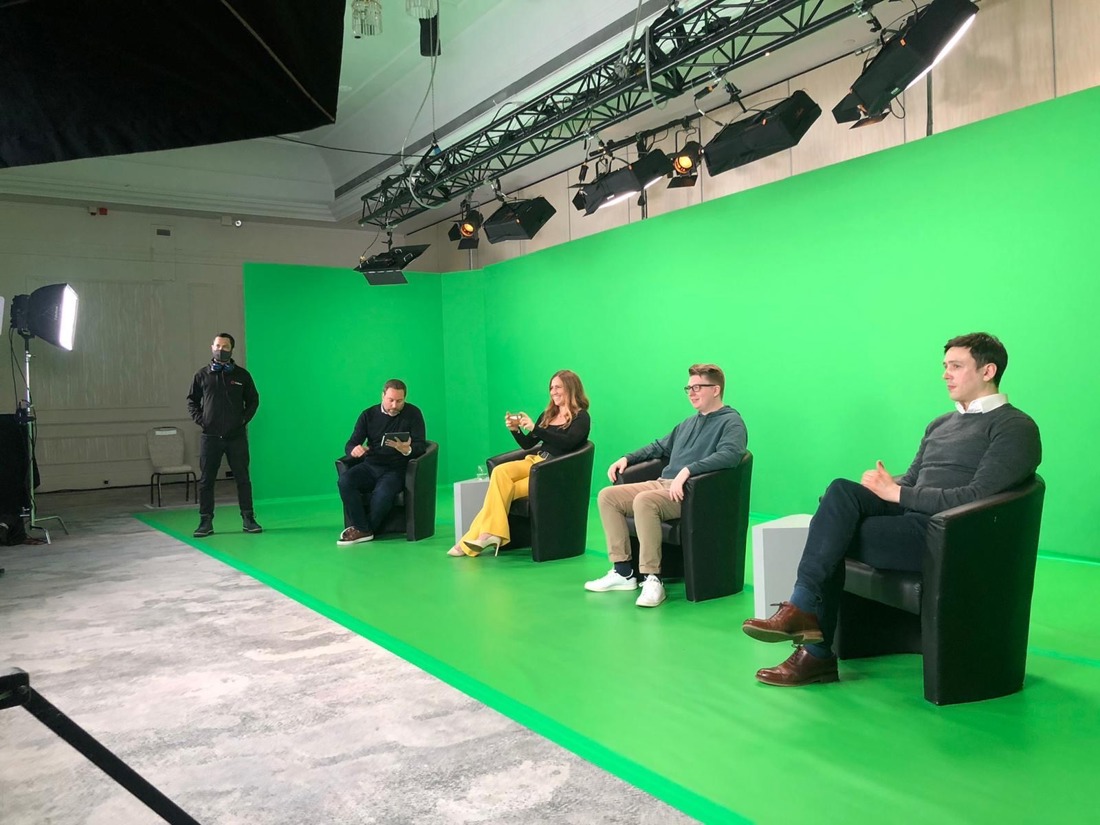 Sizzling Sizzles
A CFC event without light-hearted sizzle videos would be a big mistake.
Our Marketing team drew inspiration from game shows, movie trailers and popular YouTube videos, then put pen to paper and began storyboarding our ideas. We even rallied our favorite CFCers to take part as actors, and hired a video production crew to come into our office to turn these concepts into reality.
This resulted in four show-stopping sizzles featuring Andy Holmes dressed in a dazzling sequined waistcoat with a matching bowtie, as well as 50-pairs of legendary CFC socks flying in the air!
And while we didn't manage to get Beyoncé to appear as a cameo at Summit, we did get our dear friend Arnie (deepfake Arnold Schwarzenegger) to introduce our cyber panel!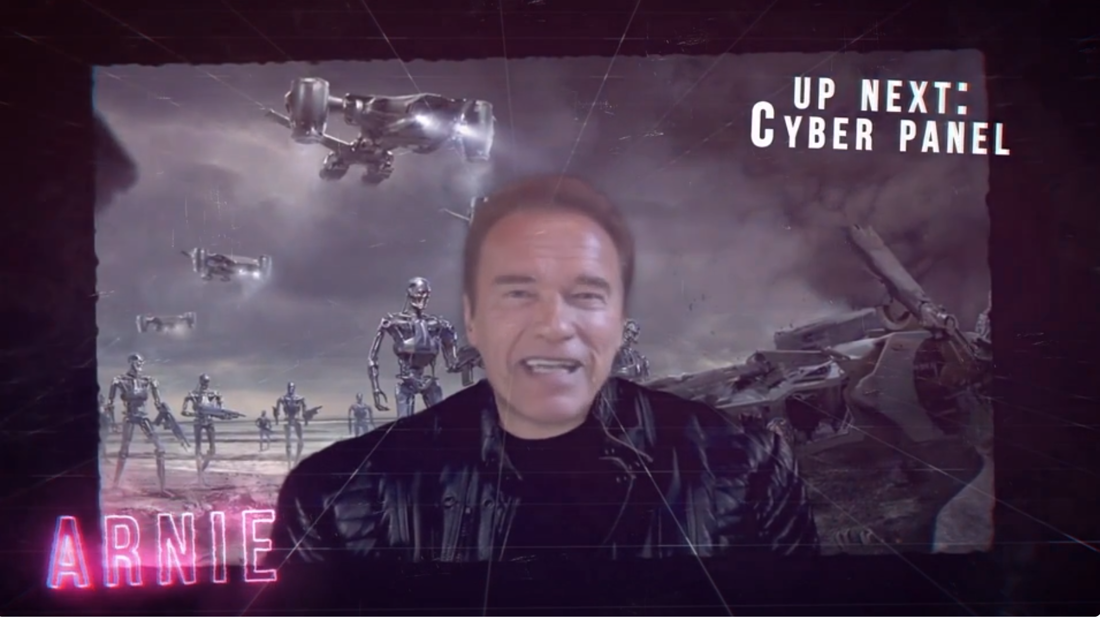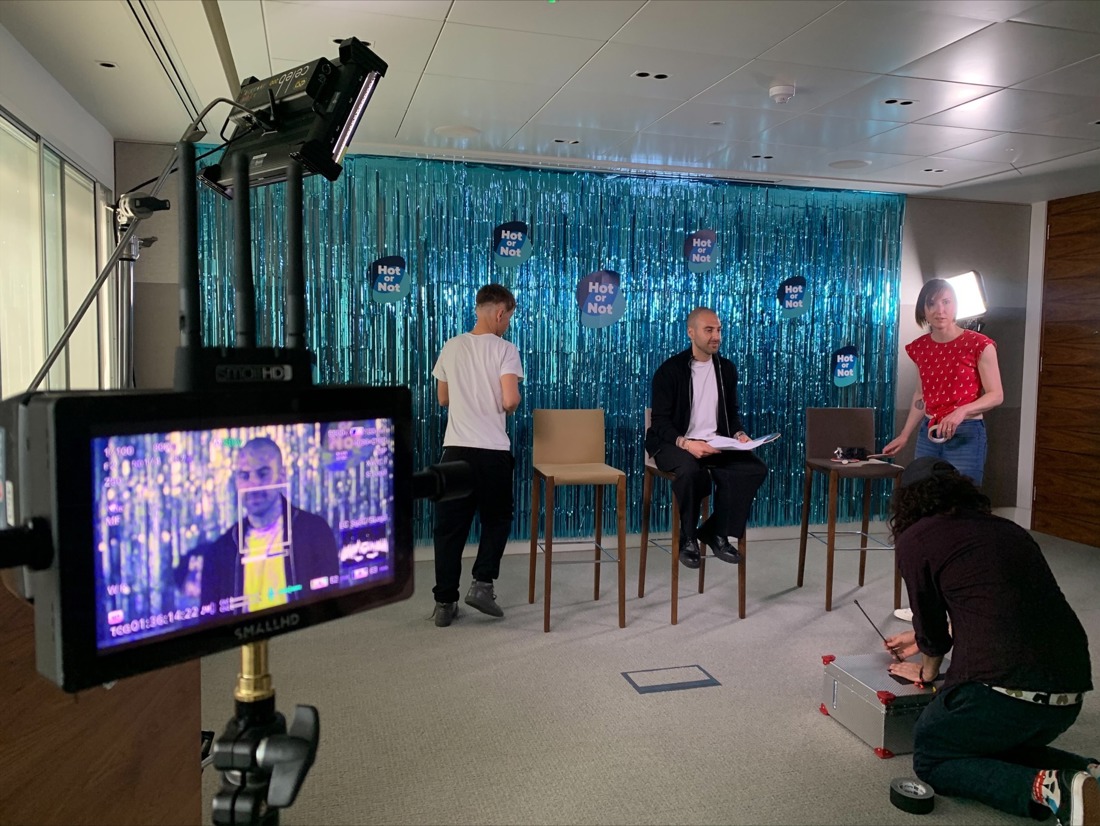 Ready, set, and we're live!
Event day is always a cause for stress. You may think that an online event is a piece of cake, but we guarantee you there are a lot of moving parts behind the scenes!
Morning of May 19th, we took over the Ballroom at the Marriot Grosvenor Square, bringing with us 30 monitors and a 12-person army of production pros geared with head-sets, yelling 'cut', 'camera pan' and 'roll graphics'.
Our Marketing team was also diligently battling away behind computer screens, responding to attendee queries on live chat, updating our social media feed and adding late registrants who were coming in once every 30 seconds! It was truly organized madness! Luckily, the show took place without a single hitch, and our whole team was able to breathe a huge sigh of relief.
To thank our loyal fans for sticking it out with us until the end, we even treated them to a brilliant reveal of the green screen studio where all the live action happened. It was the most gratifying ending one could think of, and what made it more impressive was that Pat and Dave had only choreographed it together the night before Summit!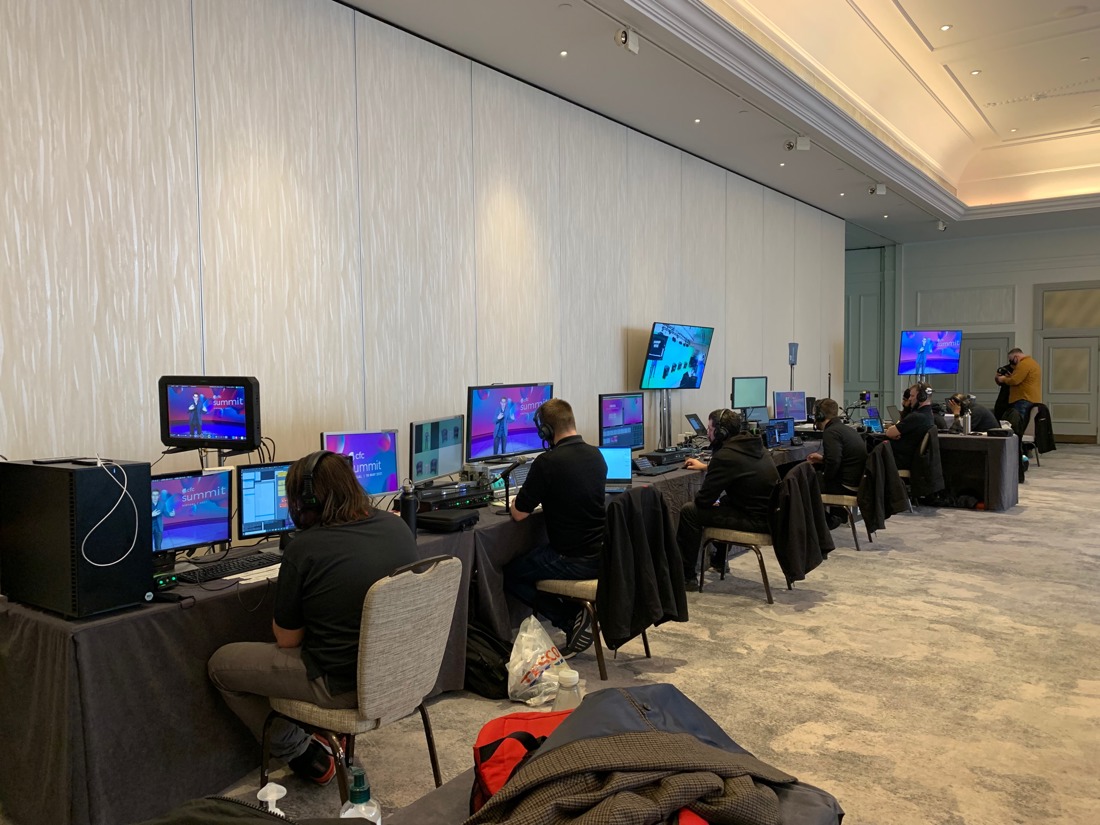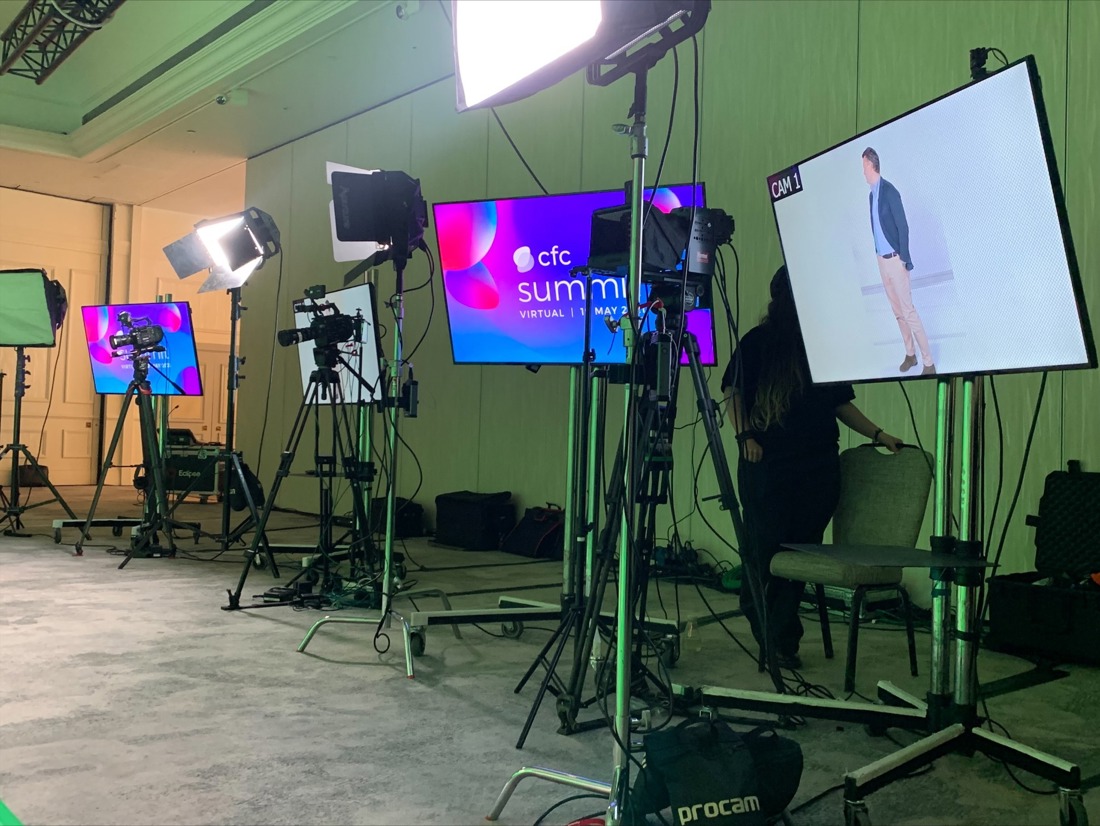 If reading the secret recipe behind CFC Summit 2021 has made you hungry for more, or if you missed out and want to see what the all the fuss is about, the event is now available on-demand! Visit the Summit site to re-live the show!